A DICOM Router Interface and Monitor that can move, morph, route and deliver all data rapidly with built-in error checking and audit management.
More than a DICOM router, DICOMeXtreme allows for tag morphing, as well as the use of HL7 prefetch triggers and the ability to interface between files and HL7. In addition to these advanced features, it is also an incredibly useful tool for data migration and offers a high degree of flexibility. Whether you need to transfer large amounts of data between systems or simply want to customize your DICOM routing, DICOMeXtreme is an invaluable resource.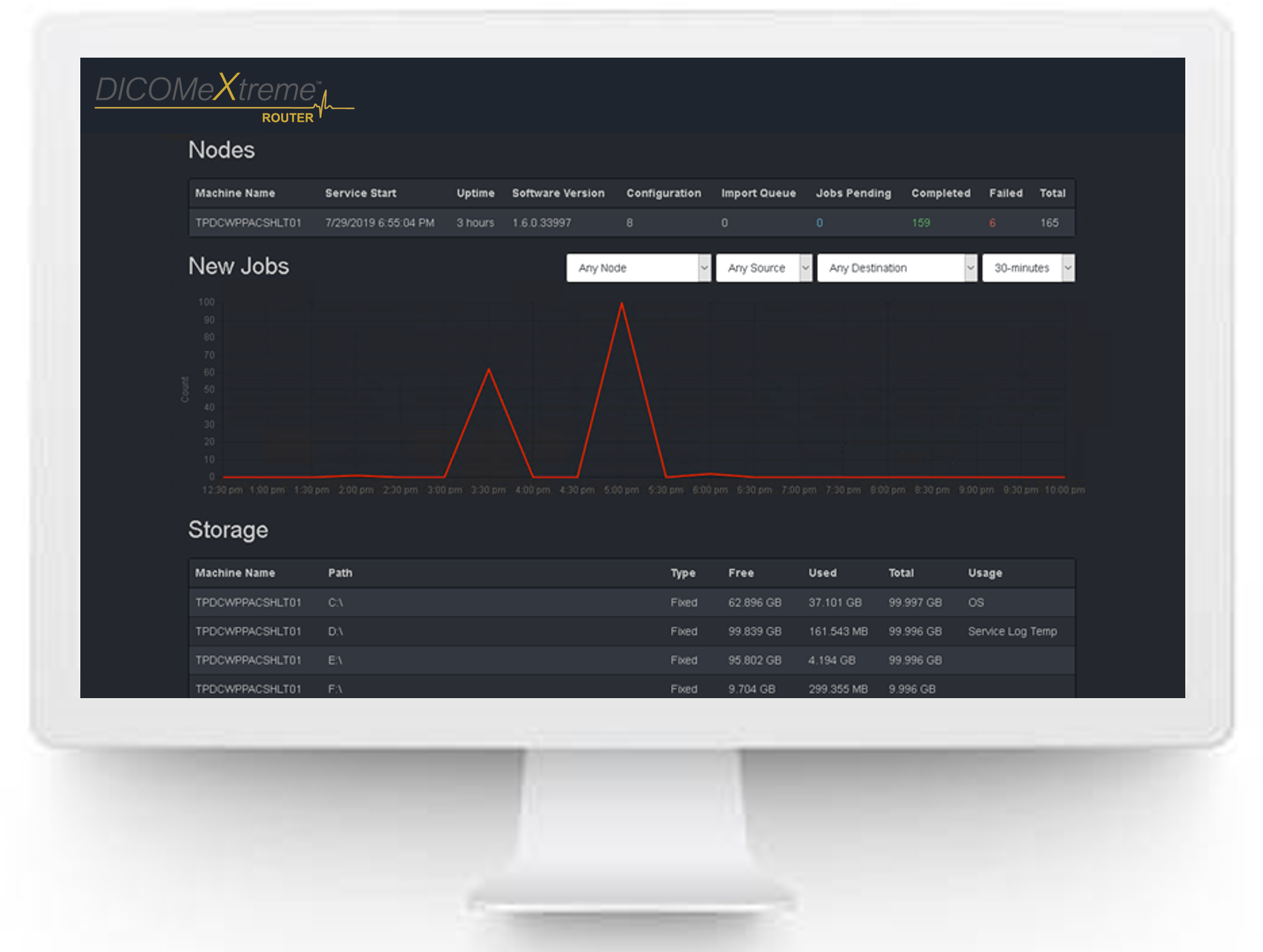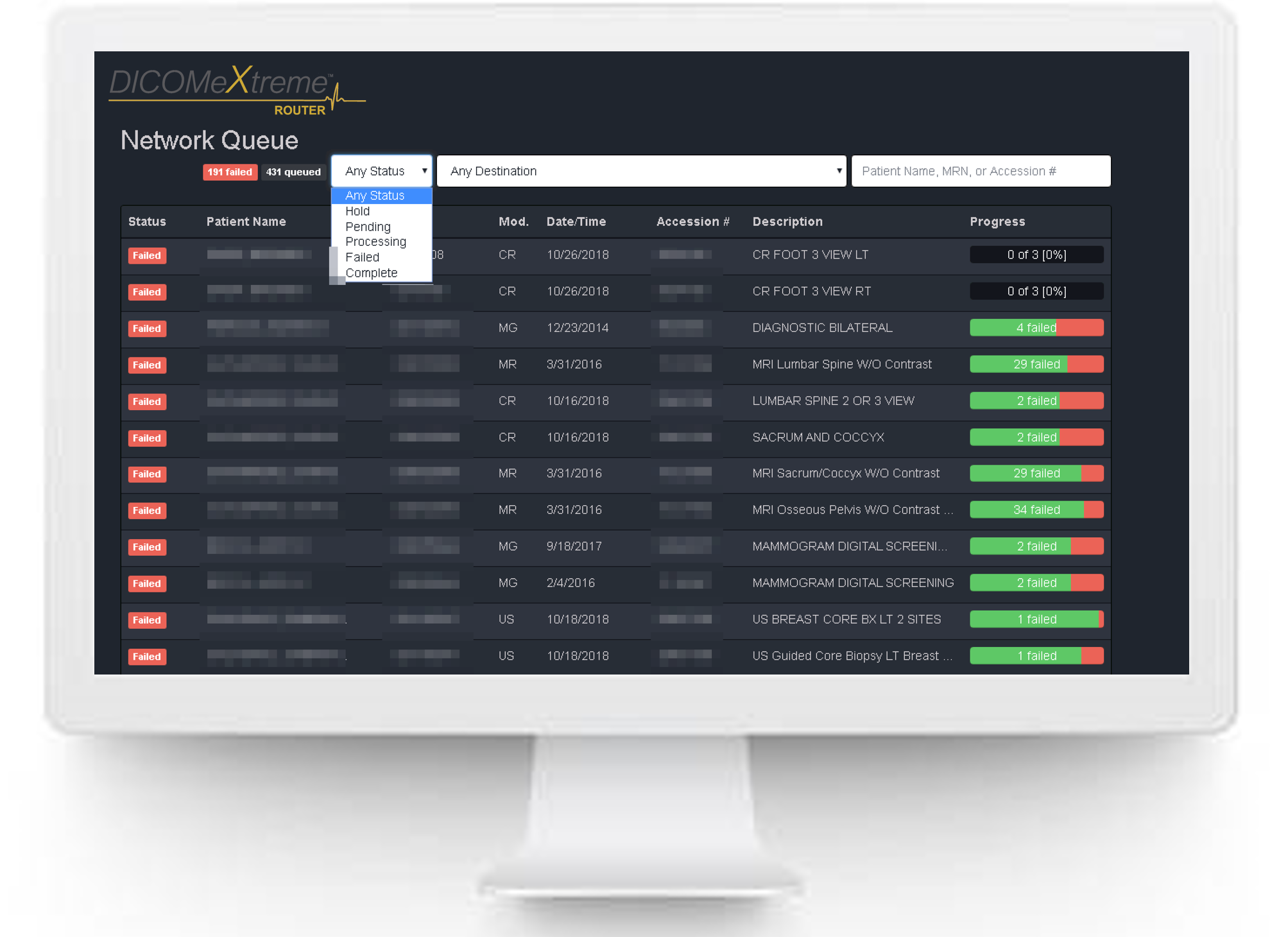 DICOMeXtreme® includes the following standard features
Web based dashboard with uptime status, jobs per time, storage monitor, and more.

With the ability to see a complete history of your studies, easily find any study you need at any time and in any location.

Built in viewer to display study, view images, and see routing status. 

Use the real-time queue for managing specific jobs. See and manage your tasks in real time to efficiently manage workload.

Compress and move studies everywhere to support large Integrated Delivery Networks (IDNs). 

Fast and reliable to support direct inserts to results. Quickly and accurately process data, and trust that your results will be accurate and up-to-date.

*NEW* AI-Powered DICOM Pre-fetch Engine. I

ntelligently prioritize and fetch DICOM data, based on a body part machine learning model. 
Contact us to find out more about DICOMeXtreme and the new AI-Powered DICOM Pre-fetch Engine.