DoseMonitor® is a unique software platform that identifies patients who may be at risk for ionizing radiation overexposure at the time an exam is ordered.
Features Include:
Patient historical dose repository

Robust reporting capabilities

Modality facility comparisons, both real time and historical

Customizable alerts and notifications

DoseMonitor® is a certified software partner with the ACR for DIR data upload

Dose data is exportable to dictation, HIS/RIS/EMR systems via HL-7
Manage radiation dose effectively, adapt to new technologies and meet evolving regulatory standards with the DoseMonitor® PACS-based automated dose data acquisition and analytics system.
     DoseMonitor® provides immediate enterprise-wide visibility into patient dose exposure for multiple modalities and PACS systems. 
     Capture, analyze, report and take action on the dose information needed to optimize patient dose/image quality today and in the future with DoseMonitor®.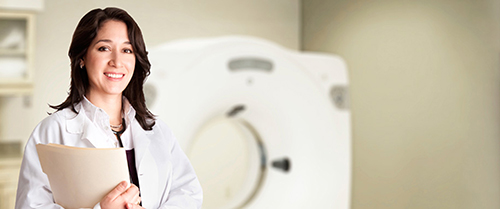 Visibility. Connectivity. Flexibility.
PACS based, enterprise focused

Fully automated – no change in workflow

Real-time patient dose history

Multi-modality capable (CT, XA, DR, Mammo)

Flexible outputs (RIS/HIS/PACS/ ACR)

Customizable Alerts & Notifications

Rapid Implementation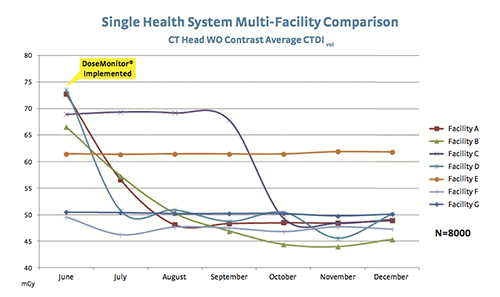 Visibility
The DoseMonitor® PACS-based automated system provides healthcare facilities of all sizes enterprise-wide visibility from day one into patient radiation dose exposure throughout the hospital or health system.
     Insight when and where you need it 
     DoseMonitor® offers providers the greatest access to and flexibility in how you see, use and export dose data regardless of a hospitals size or configuration or number of modalities, units or even PACS systems. 
     With enterprise-level data acquisition, DoseMonitor® provides visibility into your organization, to  aggregate, interpret, compare and report ionizing radiation data.
NOW FEATURING Organ Dose
Exam-specific Organ Dose is now
available with DoseMonitor®
Using advanced
voxel-hybrid phantoms:
Real-time automated organ dose calculations using Monte Carlo data

50+ phantoms available for auto-selection based on BMI, sex and pregnancy status

Broad device support