Who does VNAHealth® benefit?
Any healthcare organization with PACS that is implementing or has implemented a VNA. In particular, larger organizations with multiple PACS and VNA systems.

IT administration professionals who are responsible for ensuring that (DICOM based) medical imaging studies that are stored on different clinical IT systems, with the same study instance UID, have the same patient demographic information.
What are use cases in which VNAHealth® can be beneficial?
Confirm receipt of DICOM studies by:

3D workstations

Subspecialty PACS and workstations

Teleradiology PACS

Validate study migration from a PACS to a VNA
How does VNAHealth® work?
VNAHealth® compares the study, series, and patient demographic information in the DICOM Study Instance UID across a user specified number of connected sources and destinations noting whether the metadata for copied or moved studies are different at either location.

Source and destination devices can be any imaging modality, PACS or VNA system that includes local storage for managing a copy of the study, even temporarily.

VNAHealth® can examine and compare the status of a DICOM object (study) as it moves between the following systems:

Modality to PACS

PACS to PACS

PACS to VNA

VNAHealth® is an enterprise solution that continuously compares a table of the following DICOM metadata fields to validate whether source and destination DICOM objects (studies) are the same:

Patient Level Metadata: Patient first and last name, DOB, sex, MRN

Study Level Metadata: Modality code, study description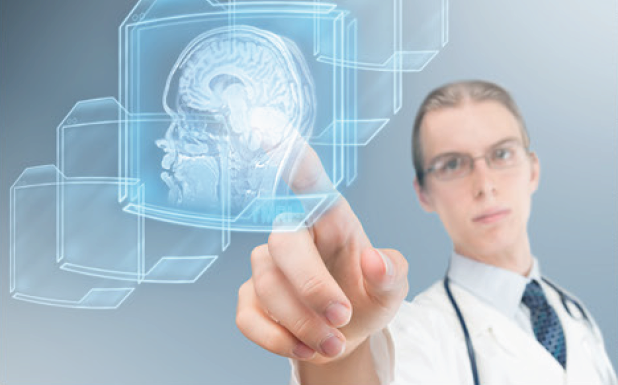 What Are the Benefits of VNAHealth®?
Enables PACS and Healthcare IT Administrators to understand the integrity of imaging studies as they move between PACS and VNA sub-systems.

Enables identification of issues that could limit access to imaging studies stored on a PACS or VNA.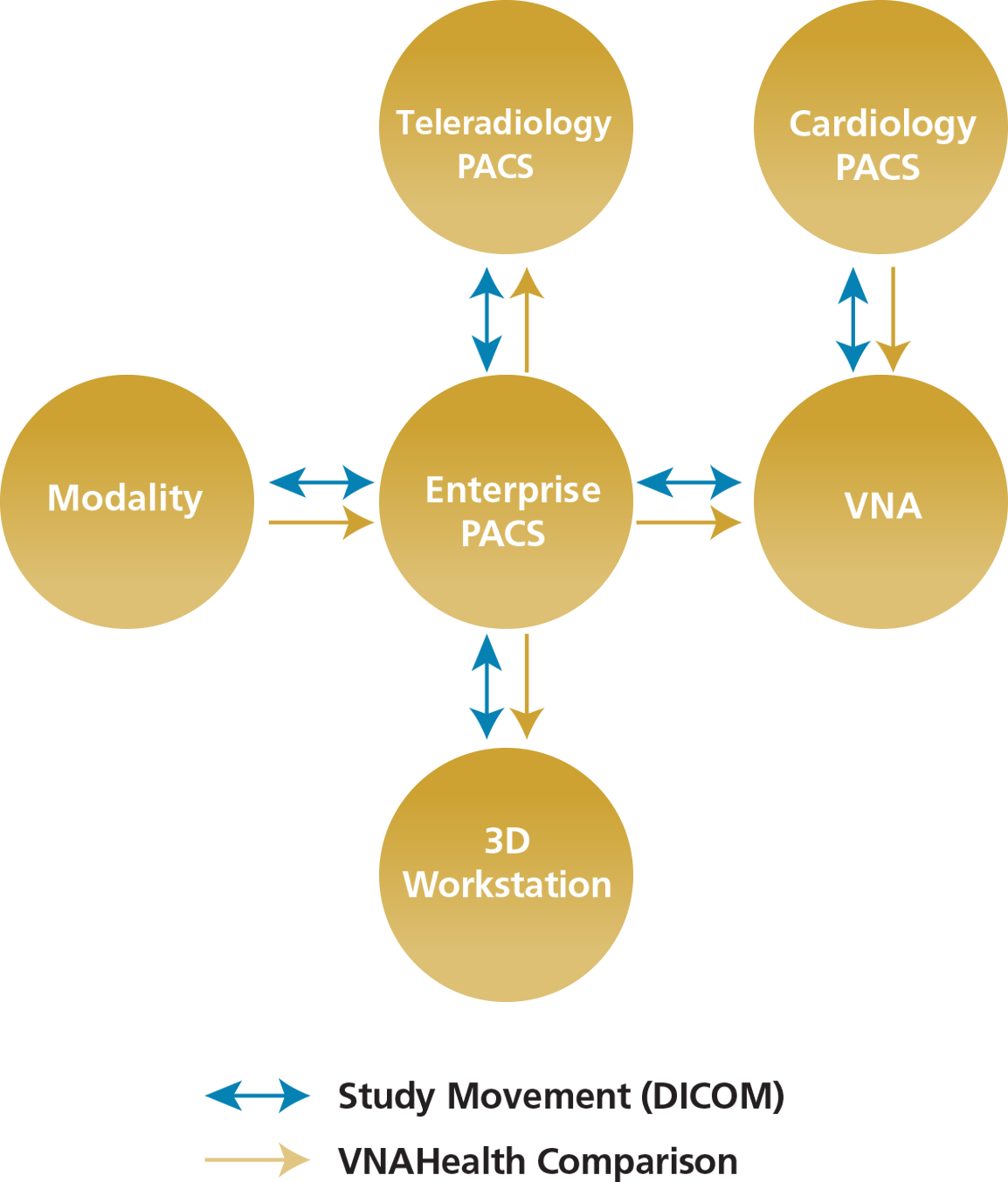 What does VNAHealth® do?
VNAHealth® confirms the validity of DICOM imaging studies as they move between a source (modality or PACS) and a destination (VNA or PACS).
VNAHealth® confirms that all studies that exist on the source also exist on the destination, per customer-defined rules.